Welcome to 21 Palms
Nature is our destiny...... we love watching the stars not obscured by city lights and sleeping listening to the lulling sound of the sea. The white Caribbean sand in the morning, dresses of warm sunshine light, the birds sing hidden among the coconut palm trees and the transparent sea recall the dreams of the night.
We are Francesco and Andrea , childhood friends, and here in Samana, in this impenetrable nature, realized our dream of freedom.
If nature is your destiny too, welcome to 21 Palms....
Our location
21 Palms is located near Las Galeras, a small fishing village, still untouched by mass tourism. The structure, built in 2015, using only local labor, consists of a Bed & Breakfast (B&B) with 4 bungalows of 2 floors and a bar, immersed in a coconut palms land and far less than 5 minutes walk from the beach.
Our Bed & Breakfast is on the path defined "Ruta Ecoturistica Samana" by the Dominican Ministry of Tourism: it leads to some of the most beautiful beaches of Samana Peninsula and maybe of whole Dominican Republic: Playa Madama, Playa Fronton, Playa la Caleta, declared Natural Monuments by the Dominican Government.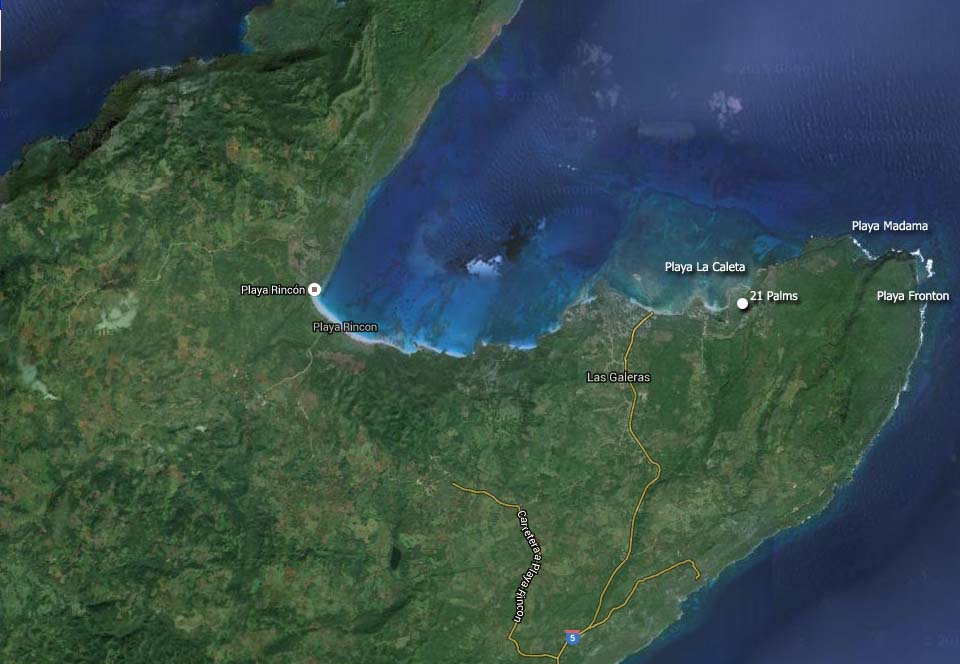 Our values
Everything at 21 Palms is based on three essential objectives:
Helping you to learn and to appreciate the beauty of the place and the people who are born here and live here every day.
Contributing to the development of the local economy, through the people who collaborate and work daily with us
Making you feel like in a family among this wonderful people always happy and smiling, who enjoy every little thing that life offers.
Here You'll not find the luxury of the resort, you'll not find the pre-packaged services of touristic villages, you'll not find animators ..... but you'll find a cured Bed & Breakfast and Bar, recently built (2015), where you will enjoy the true values that should characterize a vacation:
Customer care and attention in every phase of his stay
Thorough and careful cleaning of indoor and outdoor spaces
Maximum guarantee of privacy and relax
Affordable price without any surprise
The blue and transparent sea, the white sunny beaches, unspoiled nature, the comfortable and familiar environment, life and outdoor activities..... the true emotions and the pure essence of the Caribbean in Las Galeras Samana.
About us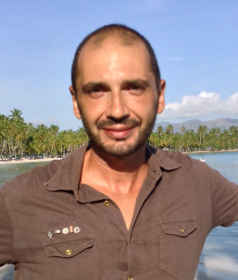 Francesco
Buchelor degree in economics, he left his work as a business manager in Italy to realize the 21 Palms dream. He manages the B&B and take care of your holiday.
Andrea
Italian building contractor, he was directly involved in the construction of the location. He oversees recreational activities and the management of the Bar.